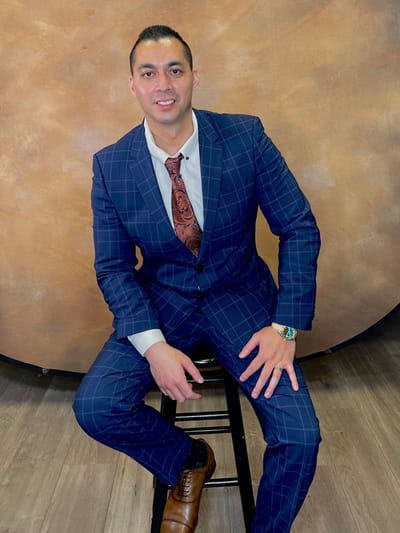 Dr. Jan Michael Arceo, DNP
(Owner of Dr. Arceo Psychiatric Services)
I am Dr. Jan Michael Arceo and I am Board Certified as a Doctor NP; specialized in Psychiatric Mental Health (DNP, PMHNP-BC). I have been practicing in my specialty in Psychiatric/Mental Health for over eight years. My staff and I strive to provide the highest standard of care and compassion to each of my patients. My motto has always been "Quality care over quantity."
I treat/manage a wide variety of mental health psychiatric conditions and substance abuse/dependence/addiction conditions from pediatrics/adolescents to adults and elderly patients. I truly enjoy/love practicing in the field of psychiatry and thrive every day to be the best version of myself. I continue to work hard to learn and gain more clinical knowledge in psychiatry because it is my passion and I believe it will continue to improve patient outcome. I enjoy making my patients feel better and improve their quality of life through my mental health evidence-based multi-modal approach. I continue to actively attend conferences, obtain certifications, and keep up with the latest evidence-based research and practice related to my mental health specialty that can help improve my clinical practice and give the best quality care to my patients.
D
r. Arceo Psychiatric Services.
Our practice is committed to providing you with a superior level of care in a friendly and personalized environment. Our practice is dedicated to providing mental/psychiatric health care for our patients, with pleasant surroundings in our clean, warm, and friendly facility.
We are very proud of the relationships that we have established with our patients. The providers and staff at our practice are focused on maintaining your trust and confidence through our quality care. We are especially honored that our patients have referred so many of their friends and relatives to our practice. We look forward to making lasting relationships with every patient we meet.
To schedule an appointment, please contact our office directly or book directly from our website.
Dr. Arceo Psychiatric Services
3140 S Rainbow Blvd Ste 401
Las Vegas, Nevada 89146

Phone:
702-476-4321
Fax:
702-463-7467
Email:
drarceopsychiatricservices@gmail.com
*We are accepting both in-person and telehealth appointments.
www.drarceopsychiatricservices.com
Office Hours
Sunday: Closed
Monday: 9:00 - 6:00
Tuesday: 9:00 - 6:00
Wednesday: 9:00 - 6:00
Thursday: 9:00 - 6:00
Friday: 9:00 - 6:00
Saturday: Closed